While out on my leave , I did a lot of reading . I mean , a lot .I also went back to watch one of my favorite documentaries ever ,True Stories .True Stories is a 2017 documentary about Swedish DJ and record producer Tim Bergling , famously known as Avicii. That documentary opens up exactly what his family meant when they said he was a seeker , a fragile soul searching for answers to existential questions. From the beginning of his career at the age of eight in his bedroom to the moment he sent out that letter to his fans to announce his retirement at the age of 26 , that documentary has always been something I resonate with emotionally. I have dozens of unfinished FL studio projects that are just me trying to recreate Avicii's music because , well , I followed his career for so long and always felt like he was exactly that which the family said in their statement following his shocking demise. He struggles with thoughts about meaning , life and happiness .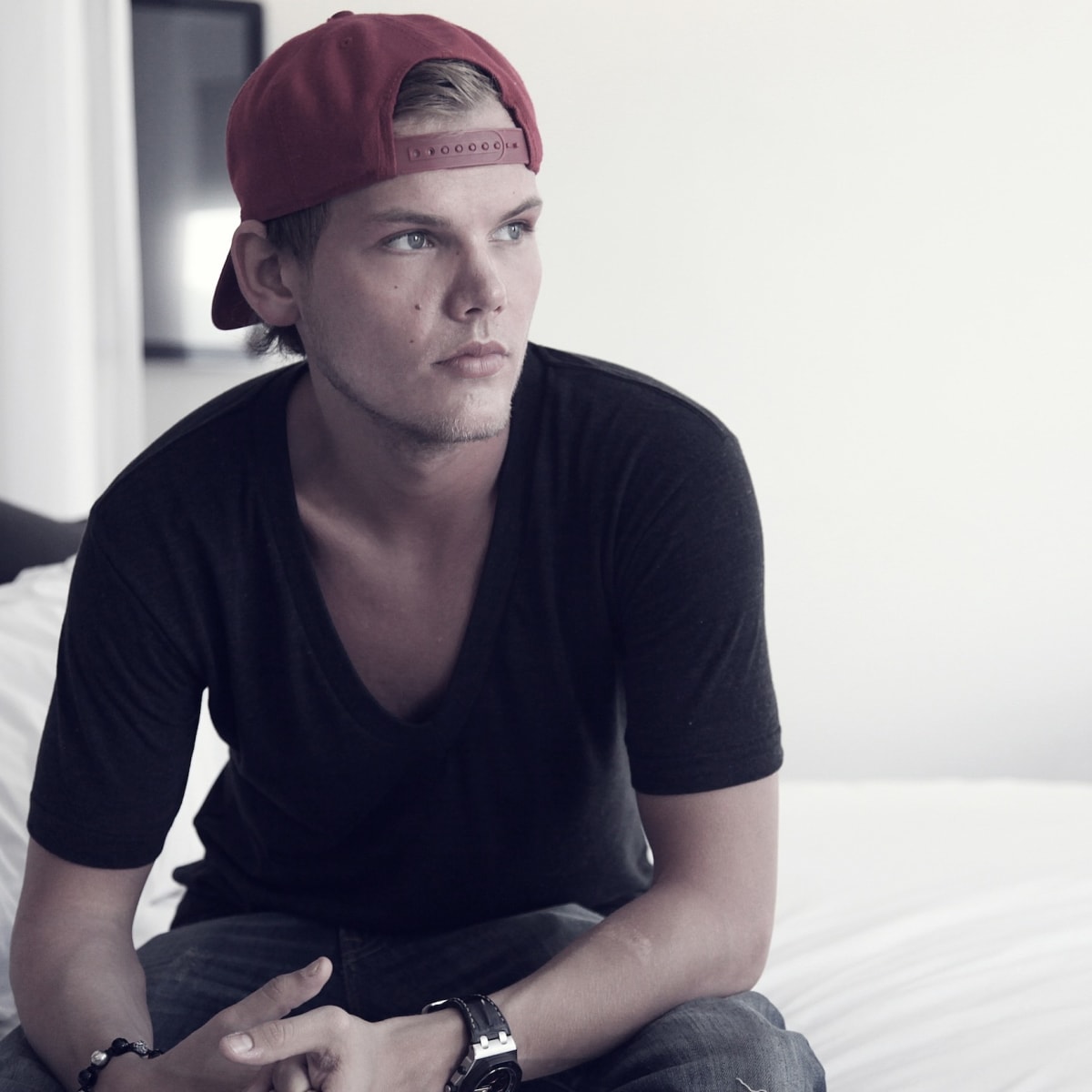 Why am I throwing him in an article about Naomi Osaka? It makes zero sense ? No it doesn't , to me . Let me add another one . Brock Lesnar,  an American-Canadian professional wrestler,[11] retired mixed martial artist, and professional football player once said on a podcast that he doesn't like people. Wait , what ? Did he really say that? Yes , he did . You can go find the clip on WWE Youtube channel and maybe find the whole interview on their network so that you get the full context. "I just don't like being around a bunch of people and its kind of ironic coz i can go out in an arena full of 20,000 people and be alright with it only because I feel like I am in this dome and I am protected …but you get me out in public or anywhere around a bunch people …I just don't do alright ,"said Lesnar ."Thats just who I am,"he kept going .
The comment section on that video clip is filled with so much positivity that any random reader might wonder , he just said he doesn't like people and you are cheering him on? Come on . Why would you even love him when he says he lives in the middle of nowhere just to get away from people ? What kind of a human being is that ? The first time I watched that clip I thought it was just him staying in character but eventually I knew it raw and unfiltered . I actually smiled and in my mind I said "Well , that was brutal , Brock . But I do get your point .'I actually did . The thousands of people who responded to him saying he doesn't like people did and it may look like the worst thing to ever happen in the world . Sick people who need therapy or prayers , you might say. Doesn't the Bible say you should love one another ? This lot is full of sinners who should repent , right?
    Well , if there is something common between the late Avicii , Brock Lesnar and now the gorgeous Naomi Osaka , it's that they are all introverts . Yes , they are . So am I . Maybe you are , too . I like people by the way , being in the same category with brock lesnar doesn't mean I actually don't like people like you(laughs). By the end of this article , you will stop hating him , Naomi or anyone else for living the way they do and start embracing their personalities.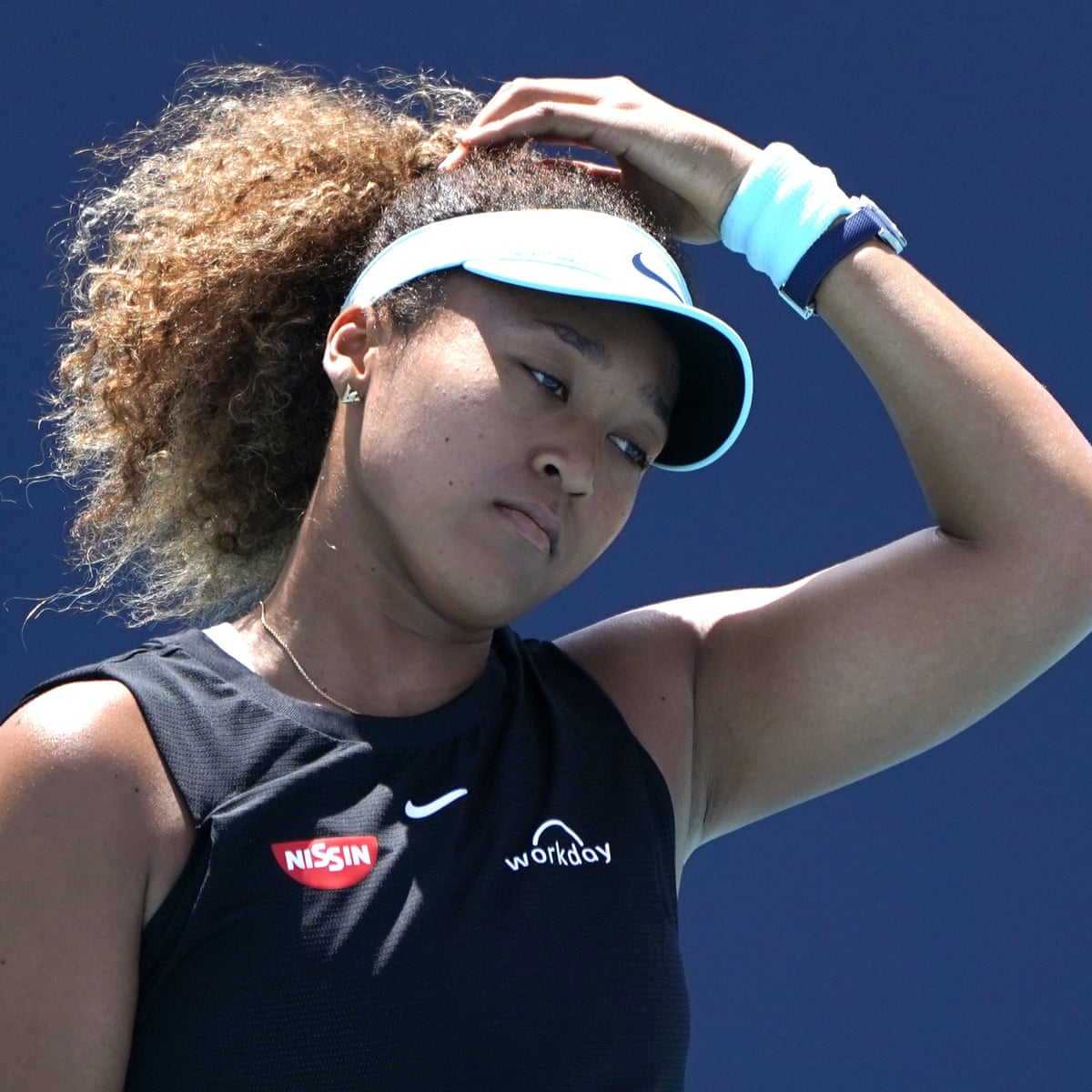 Three days ago , a documentary television miniseries that follows the life of Naomi Osaka over the course of two years was released . In case you don't know who Naomi is , she is a Japanese professional tennis player. She has been ranked No. 1 by the Women's Tennis Association (WTA) and is the first Asian player to hold the top ranking in singles. She is a four-time Grand Slam singles champion, and is the reigning champion at the US Open and the Australian Open. Her seven titles on the WTA Tour also include two at the Premier Mandatory level. At the 2018 US Open and the 2019 Australian Open, Osaka won her first two Grand Slam singles titles in back-to-back Grand Slam tournaments, and is the first player to achieve this feat since Jennifer Capriati in 2001. She also became the first woman to win successive Grand Slam singles titles since Serena Williams in 2015. That is just an overview of a 23 year old's CV so far .
   Prior to the release of the documentary, she had withdrawn from the french open before the second round after being fined 15,000 dollars for skipping post match news conferences. Just show up on that news conference and answer those few questions and leave . It's that easy , right ? No it's not . Why? BECAUSE SHE IS AN INTROVERT AND INTROVERTS MAY STRUGGLE WITH THIS (trying not to be mad here) .During her 2018 Indian Wells Open victory speech, she began by saying "Um, hello … I'm Naom … oh never mind" and later noted, "This is probably going to be the worst acceptance speech of all time" after being worried about forgetting whom to thank, and appearing to nearly forget to thank her opponent, Daria Kasatkina as well as one of her sponsors, Yonex. Oh , Naomi (smiles)that was definitely an acceptance speech to remember. The same happened to Avicii at the American Music Awards . At least he did not forget the names of the people he was supposed to thank . But if you look at that footage now , you will see that he was just trying to hold on until the ceremony was over so that he could go and recharge. He was mentally exhausted .
   Her documentary might seem boring to you because it has nothing spectacular like The last Dance . It's not Mark Callaway's documentary that blew everyone's mind .This one is different . She is not seated on the hot seat like Michael Jordan breaking down everything in an articulate manner. There is none of that in this documentary . It's almost a silent documentary and Rahul Desai of Film Companion nailed it . He wrote "None of anything is said at all. The beauty of the docuseries lies in what – and how – it suggests" . Those three episodes have  received positive reviews , holding an approval rating of 93% based on 14 critics and it's quite clear why . It resonated with many viewers like me .She is so shy that sitting down to put that documentary is the kind of task will drain her so how about doing voice overs from your room and sending them to the producer.(Not that it happened this way but if it did , that would be the greatest thing ever)
So , the introvert part. From healthline.com , An introvert is often thought of as a quiet, reserved, and thoughtful individual. They don't seek out special attention or social engagements, as these events can leave introverts feeling exhausted and drained. That's the best definition of an introvert for this context . I can add what Susan Cain writes in every introvert's favorite book about introversion(laughs)-Introverts , in contrast, may have strong social skills and enjoy parties and business meetings , but after a while they wish they were home in their pajamas . Many have a horror of small talk , but enjoy deep discussions. Excerpt from Susan Cain's Quiet : The power of introverts in a world that can't stop talking. So,Brock Lesnar saying he doesn't like people starts making sense , doesn't it. Naomi Osaka refusing to show up at a news conference can be attributed to the fact that she felt exhausted and drained by them , right?
But Naomi plays in front of hundreds of people on the tennis court and wins . Brock Lesnar beats the world out of his opponents in front of a crowd for a living . Let's not even get to Avicii. He did almost 1000 live shows around the world , playing his music in front of thousands of people every week , alone . How do they even do it ? It's very intriguing how someone can do something spectacular in front of thousands , even millions of people but struggle on the other side.
Here is why . I will use myself as an example here . I started a Youtube channel a few days ago and by the way , we are growing over there. I just wanted to have a small space where I could share my guitar journey with people who can relate to it . I have posted a few videos so far and they all are doing quite fine for a start . But something feels wrong , you might guess. Why have I not put out a tutorial video with myself doing the talking instead of charts? I know putting my face out there may sell more (laughs) but I just can't . A few days ago I just realized that I have done over 900 radio shows so far in my career , something that still shocks me . All those hours on a whole national radio station but doing a five minute video tutorial is where I draw the line? Come fight me . It even sounds funny . But to be honest , whenever I am in that studio all alone at night , I feel comfortable. I am able to do the best that I can . Brock Lensar said he feels like he is in a certain dome whenever he is out in the squared circle and it makes perfect sense to me . We work perfectly when we feel a universal shelter around us . That dome , that shuts down every stone thrown at you , keeps the noise down and focuses your attention on the task at hand .
   Introverts don't hate being around other people . No . That is one big misconception . In an organization , the introverted employee may want to work alone because isolation allows introverts to be more productive and get things done .  A producer definitely made the best music while alone in the studio , something evident with the song Wake me up , which as seen on his documentary , he already had the concept in his mind before getting others on board . The song has billions of views on youtube so far . No , not millions . BILLIONS. Naomi is so good at what she does because she has done well in incorporating her personality into the sport which happens to be a one person sport . She can figure out everything by herself and do the very best that she can . Of course ,there is a team that helps behind the scenes in training , same as Brock Lesnar . She felt like she disappointed the team when she lost to Coco Gauff in Melbourne , Australia. "I am sort of the vessel that everyone's hard work is put into and I was not able to do what I was supposed to,"she said after the match , looking very disappointed . That is just how introverts are . If she could go at it all alone , without a whole team behind her , she could . But it's impossible . That's why she felt like she failed the team . 
   Susan Cain writes this . Introversion-along with its cousins sensitivity ,seriousness , and shyness -is now a second class personality trait , somewhere between disappointment and a pathology. Extroversion, she says, is an oppressive standard to which most of us feel we must conform . That is why Naomi got so much backlash for what she did at the French open . While Brock Lesnar received positivity for saying he doesn't like people , there were so many people who threw stones at him for being that way . Naomi Osaka is clearly a symbol of hope for young introverts . There is no denying that . Her actions have clearly driven a certain -my mental health first- point home . Of course , there are so many other things to talk about , but I am glad that somehow , this conversation is coming out of the soil. 
Some of the most successful introverts in history include Albert Einstein, Rosa Parks , Sir Isaac Newton , Mark Zuckerberg , Elon Musk , Eleanor Roosevelt and now Avicii gets added to that list. No matter how it ended for him , you must be pretty good at what you do for the Swedish army to play your music. The list can go on and on , showing that embracing your introverted qualities can lead you to be whoever you want to be without much effort . We can easily say Mark's weird social skills is partly the reason why we have Facebook , Instagram and Whatsapp today. Rosa Parks and her quiet personality sparked a historic revolution . If you go to Instagram and see the last post Avicii posted before his death , that comment section is still alive over two years . Dozens of people still post love hearts every single day , clearly knowing he is not seeing them . But they still post . I see it as people who are going through different journeys in this world and his music pushed them through the highs and lows in life .
   I used to wonder how God would use me when I struggled with my personality until I read so many books and actually got to embrace it . If Moses from the Bible was here and we did a personality test on him , the result would read -100% INTROVERTED . Yeah , that's right. Quite intriguing , I know .But it's just our configurations as human beings . It's easy for someone who does not understand the introverted or extroverted natures to quickly point out that someone is not being Godly . Very easy . You might be called anti-social or that boy/ girl who doesn't like people , Brock Lesnar style .It is where we are as a society and it will take time to get this concepts into our innermost being. I am glad I am learning more about my personality everyday through reading different books and even the Bible. As I mentioned , the Bible is full of different people who God used despite their shortcomings . Look at how Jesus welcomed Simon and his brother Andrew who were just Fishermen . Mary Magdalene , a woman who had gone through too much already in her life , to Matthew , the most hated man in town because he was a Tax collector .
Finding our identity in God is such a profound journey that will help in embracing who we are . An answer to the struggle to find meaning and happiness .Yes , I was going to throw my faith at this . Because it is exactly what I run to even when unpacking such conversations in my mind.
This is just me pouring down my random thoughts , not a solution to any personality problem or a masterclass .(laughs)-Just me saying I am an introvert (there is nothing like full introvert or extrovert by the way) and I like people (laughs again) AND I WILL SHOW MY FACE ON THE YOUTUBE CHANNEL VERY SOON .(LAUGHS )